Are you planning to develop a mobile app for your business? Is choosing the right framework is a crux matter for you? Well, it should be! With the plethora of tools and hop over to this website framework available in the market for programming, it might confuse you at certain touch points to pick the right one.
These questions often bug the mind of entrepreneurs to develop the groundbreaking app, which is exceptional and profitable. And being a startup it is very important to make a smart move when it comes to app development. Startups have budget constraints in the initial years and the cost of mobile app development will take a toll on you financially. Therefore, be wise while choosing the platform!
Today, there two major operating systems leading the industry- Android and iOS- for which you need to develop. Earlier, you need to hire two different developers and designers, one for iOS and one for Android. You might be seeking a platform that could develop a mobile app with a single code for both the operating systems. That's the reason React Native was introduced in the market!
A Quick Overview of React Native and Ionic
React Native was launched back in 2015, a cross-platform based on JavaScript technology. It provides the developer's community an easy sharing of codes across platforms, enabling developers to develop an enchanting and creative mobile app using a single code base.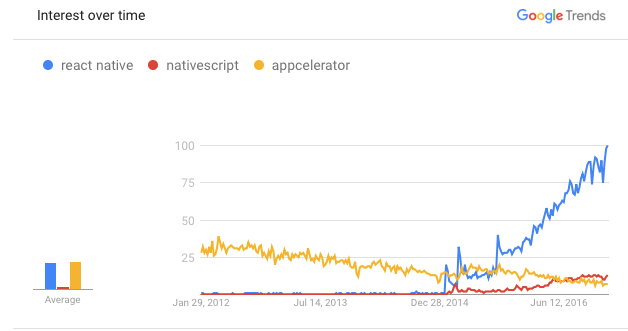 Whereas, Ionic app development framework is very common that uses web technologies in codes. It needs PhoneGap or Cordova for the native compilation, utilizing languages such as CSS, HTML, and JavaScript-based framework. It is a popular framework that enables developers to build an elegant and his explanation rich mobile app.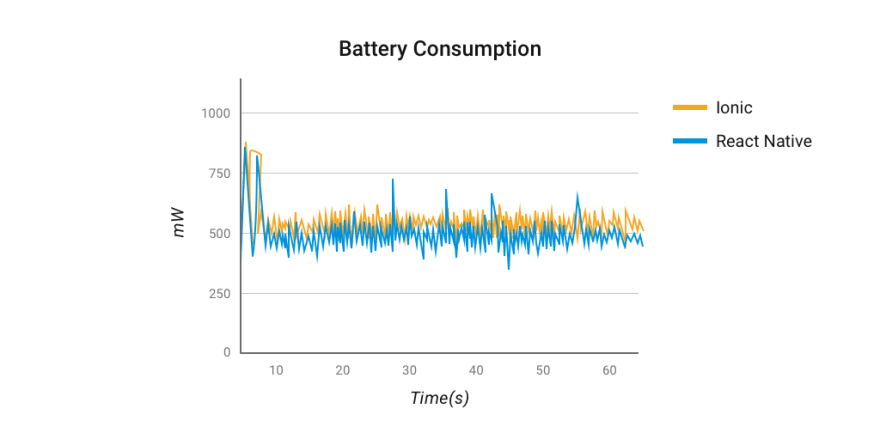 Which is the Best Framework for Your Startup Business in 2020?
Let's explore both the platforms in detail and see the winner:
1. Language Stack-
React Native: It is based on a JavaScript framework that resembles HTML, but it is not JSX. However, many developers are comfortable with it, resulting in impeccable React native app development using UI components.
Ionic: Ionic app development is done on Angular based framework that uses HTML for views. However, building apps in Ionic separate logic and views. Ionic app development is cross-platform, which is quite easier due to the basic underlying framework. This platform gives designers and developers the freedom to work on common grounds.
2. Write a Single Code-
React Native: React doesn't focus more on writing single code and run on an app on each platform much. It more highlights the behavior native platform, and so it offers developers with maximum tools that are platform logic focused.
Ionic: Hybrid platforms are meant to run on different platforms by using single code and this is what Ionic does. However, to give more native feeling to the platform it adapts to the platform behavior.
3. Testing-
React Native: In-app development, it is very important to test the app and fix the bugs during the process rather than fixing the bugs after it's been launched. But React Native enables developers to perform testing with and fix the bugs then and zovirax no prescription needed there. The emulator or real device provides the developers with instant results.
Ionic: It becomes quite frustrating for developers to check the image pixels on apps as they have to wait for its complete development. But with Ionic mobile development, you don't have to wait for checking whether two pixels is looking great of three pixels as you can preview the app in the web browser or in the mobile app. The moment you make changes in the app, it immediately refreshes.
4. Best Community and Plugins-
In general, whenever a business opts for open source framework, verifying about its community is crucial. However, in case of React Native and Ionic, we should not overlook the part that both the frameworks use popular platforms- React and Angular so the ecosystem of support is quite good in both.
React Native: You'll find innumerable plugins on NPM of React and also the opportunity to add PhoneGap or Cordova plugins, which means you can quickly inherent thousands of handy plugins.
Ionic: Here PhoneGap and Cordova are used mostly, so there are chances that you'll get thousands of plugins to use. More so, there's a special market where developers built Ionic plugins.
5. Easy to Learn-
React Native: React Native falls under steep learning curve category, which means it is quite difficult to understand as it requires a separate set of skills.
Ionic: Whereas Ionic is a very easy-to-understand language, because of web technologies, TypeScript and Angular. Maximum web developers are used to these popular languages, which means even they can develop mobile apps for you.
Which is better- React Native or Ionic?
Well, still the debate between the two goes on as both the platforms have their own pros and cons. However, everything relies on your business type, startup, requirements and your end users, after understanding the needs of your target audience you can pick the right platform.
However, many recommend React native to startups, though it is a good idea, everything heavily depends on your budget as well. If you have a good budget and kalua.com.py order uk lasix app holds the prime importance in your business, then rendering React Native is the best solution. But the app is not your primary concern and you just want to widen your reach, Ionic app development services is an ideal solution to your problems.